Spare parts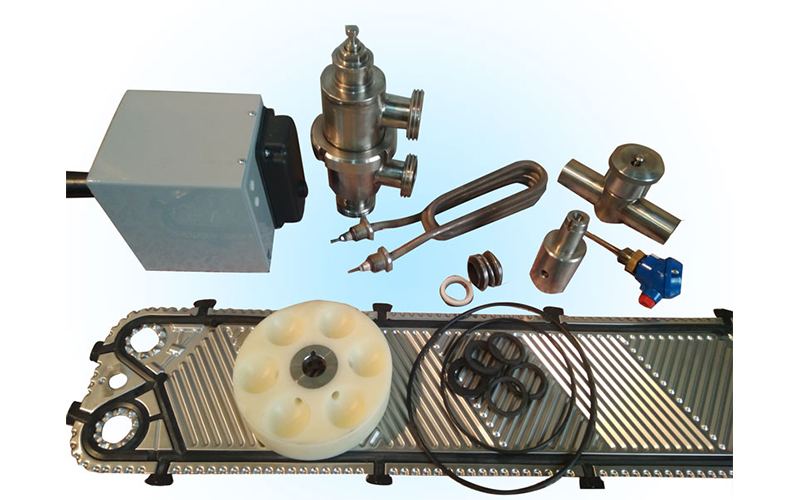 We provide full range of spare parts for any type of equipment. Our international experience allows us to find spare parts of excellent quality at good prices.
Spare parts for pasteurizers: heat Exchanger plates with rubber seals, mechanical seals for rotary heaters and pumps, spare parts for rotary heaters, tubular electric heaters, thermocouples (thermal resistance), actuator to gas solenoid valve.
Spare parts for PHE and THE.
Spare parts for CIP.
Spare parts for homogenizers: crankshafts, connecting rods, connecting rod bushings, sliders, plunger blocks, driven pulleys, homogenizing and gauge heads, valves, filters.
Spare parts for filling machines: rotary filling and sealing machines, linear filling machines, vertical filling machines, labelling machines, PET blowing machines, PET bottle rinsing and filling machines, aseptic pouch filling machines, aseptic carton filling machines.
Spare parts for separators: components for imported and non-standard equipment. Pneumatic and hydraulic equipment. Stainless steel food fittings: couplings, bends, cranes.
Milk pumps and spare parts: impellers, mechanical seals, housings, protective covers, ferrules, rings, gaskets.
• We stock spare parts to ensure their availability in the shortest possible time.
• We use the best and fastest services to deliver spare parts as soon as it possible
• We guarantee availability of spare parts for each our machine
• We provide our Customers best prices without compromise on quality
• We use our international experience, which allows us to be sure of the right choice of component suppliers.