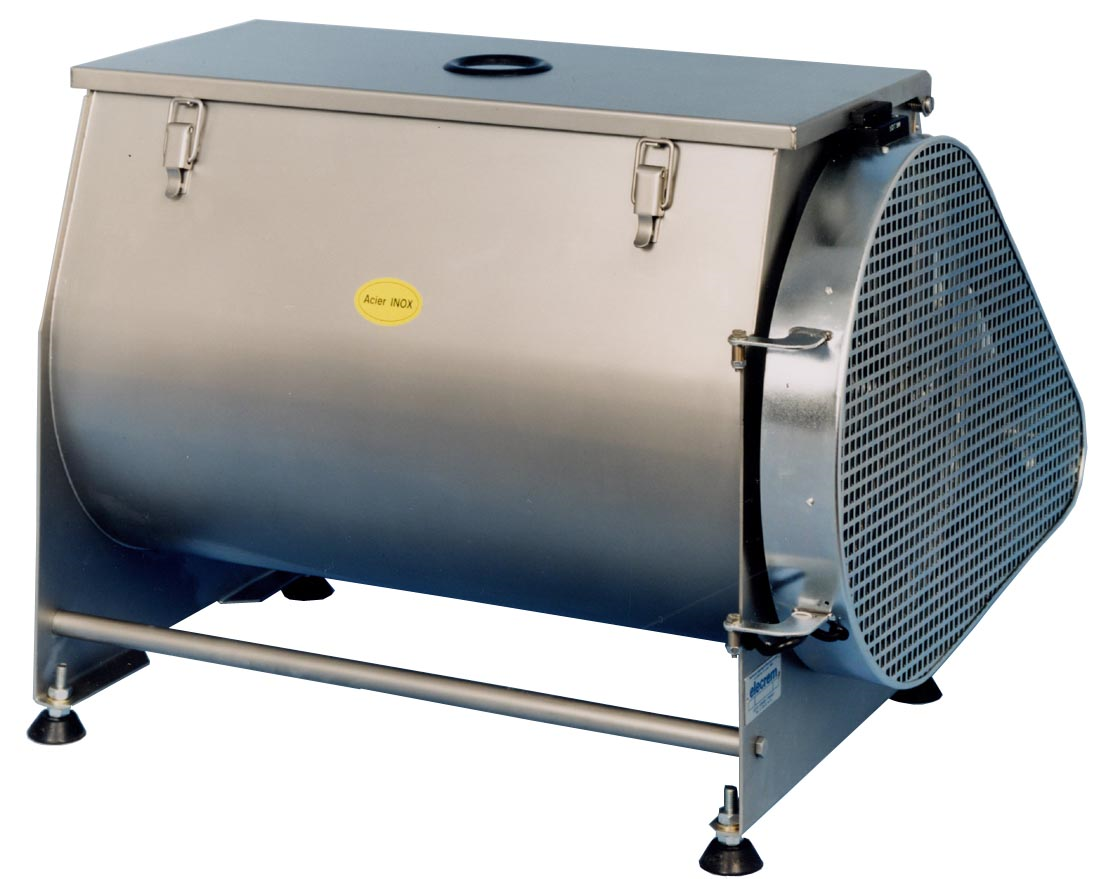 Buttermaking is the transformation of cream into butter, is effected by reversing the oil-in-water emulsion into a water-in-oil emulsion. For that, the fat globules must be mechanically broken down with the incorporation of air.
The liquid fractions combine and form so-called fat agglomerates separated by the machine from aqueous phase, cooled, and used as a valuable by-product.
Our butter equipment is made of AISI 304 stainless steel. Internal surface of the containers undergoing a special "sand blasting" treatment which prevents the cream from sticking to the walls.
Two removable kneading rollers made of AISI 304 stainless steel
The motor incorporated in the block, and therefore protected against drips or any water infiltration
ADVANTAGES:
Easy to use
Cost effective
Adaptable to your needs
Can go directly to packing machine
Long shelf-life
Stable quality characteristics
After sales assistance
TECHNICAL DATA
CREAM CAPACITY FEED(kg/h)

MAX CAPACITY
FINAL PRODUCT (kg/h)

3 600

1 800

26 000

13 000

Others capacities on demand