A Cleaning In Place (CIP) system is designed to clean a liquid processing plant without the need to strip it down into component parts, and manually clean with scourers etc.
The benefit of a CIP system is that once set-up, it will clean the plant equipment, time and again, while the operators get on with other duties, i.e. it is supposed to be labor saving.
Talking about cleaning results, the following terms are used to define the degree of cleanliness:
Physical cleanliness – removal of all visible dirt from the surface
Chemical cleanliness – removal not only of all visible dirt but also of microscopic residues which can be detected by taste or smell but are not visible to the naked eye
Bacteriological cleanliness – attained by disinfection
Sterile cleanliness – destruction of all micro-organisms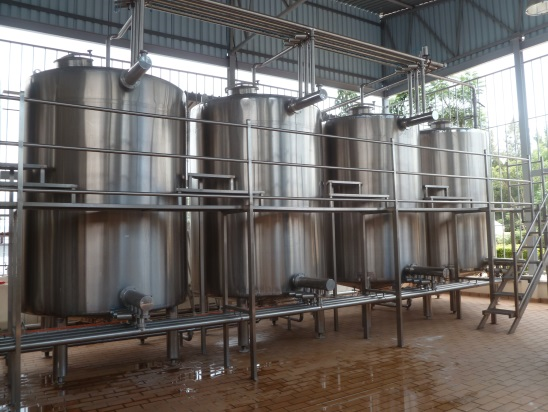 It is important to note that equipment can be bacteriologically clean without necessarily being physically or chemically clean. However, it is easier to achieve bacteriological cleanliness as a matter of routine if the surfaces in question are first rendered at least physically clean.
Involved Department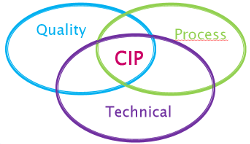 Quality department:
Cleaning and sanitization of process plant is one of the most critical aspects of food processing to ensure the health and safety of consumers. Proper cleaning is essential for the production of high quality food products, especially those with extended shelf life. The quality department is in charge of entering the required settings inside the CIP and monitoring the cleaning results.
Maintenance or technical department:
CIP is considered such as utility equipment. Steam, water, compressed air and electricity are necessary for CIP to work. The technical department is in charge of providing utilities for CIP to work and of maintaining the CIP system in good shape.
Process department:
Operators are the persons running the CIP most of the time. They choose equipment they want to clean and the type of cleaning. The process department is running the CIP.
Location
The main part of the CIP is located in the utility room of the factory, the CIP network is going all over the factory in production to clean all types of equipment such as tanks, exchangers, trucks… The CIP is equipped with 4 lines, each line can clean an area composed of up to 16 pieces of equipment.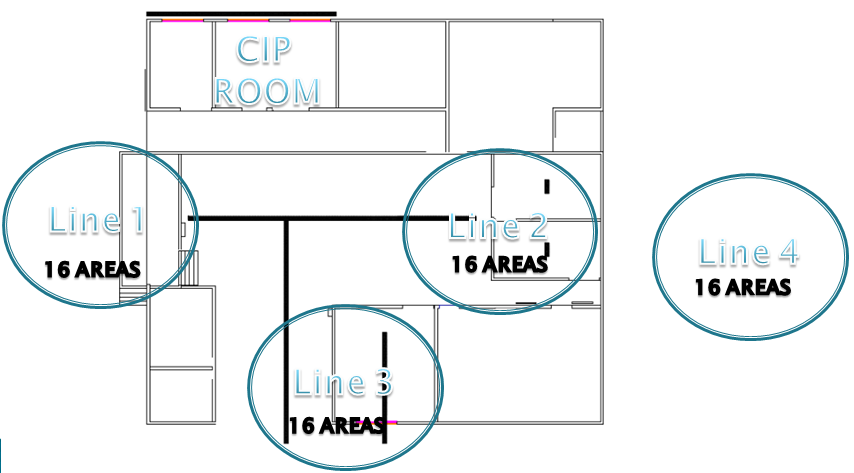 CIP cleaning
Depending on equipment to clean, there are several cleaning program available in our system: