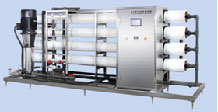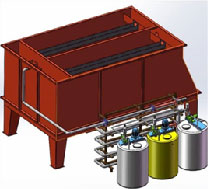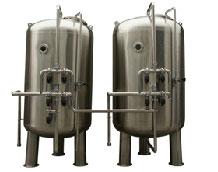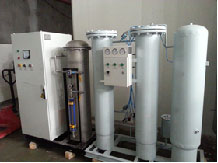 Water treatment is process to which raw source water goes through to ensure it meets the qualities of what is considered good water for use in CSD or drinking. The treatment process is depending on two factors. These include:
1. The specific source of water (raw water specification). This may be river, borehole, waste water or municipal water
2. The desired final water specification. (Sometimes this if determined by the country standard's body).
The type of treatment is developed after reviewing the source water specification in order to achieve the desired final specification.
Alpes provide various treatment units like media filters (Carbon, sand and Green-sand (Manganese)), Ozonation-units, cartridge-filters, Reverse-Osmosis units, Ultra-filtration units, chemical dosing units, Clarifiers and UV light treatment.
ADVANTAGES:
They are specifically designed to meet your final water specification no-matter the quality of your raw water
They are energy efficient
Easy to operate and maintain
All spare parts requirement is available on request.
TECHNICAL DATA
Available from 500l/h to 200,000l/h or more on request